On August 6, 2019, we received surprising news about a sudden death of Sigismund "Ziggy" Chodzko-Zajko. He was a great friend of the Marians and a long-time cooperator of the Marian Helpers on several actions and many apostolic activities, especially in area of spreading the Divine Mercy Message and Marian Devotion in UK, Poland and the Philippines. Among other things, for 35 years he participated eagerly, every year, in a walking pilgrimage from Warsaw to the Shrine of Black Madonna in Czestochowa, Poland. On the first day of the new pilgrimage, unexpectedly he ended his earthly journey at the age of 60.
"Ziggy" together with his wife Ela, devoted 3 years of their lives (2008-2012) as lay missionaries helping to build and organize the first Marian mission in the Philippines in El Salvador City, Misamis Oriental. As a former merchant navy officer, he had extensive experience in conducting economic affairs, related to the creation of a new mission. Together with his wife, they took part in many projects supporting poor families and children, particularly after tragical typhoon "Sendong" which hit Cagayan de Oro on December 2011. Marian Helpers and friends from the Philippines will not forget his witness of faith, enthusiasm, dedication, and also musical talents that enriched their meetings and celebrations in the Shrine and villages on neighborhood of El Salvador City.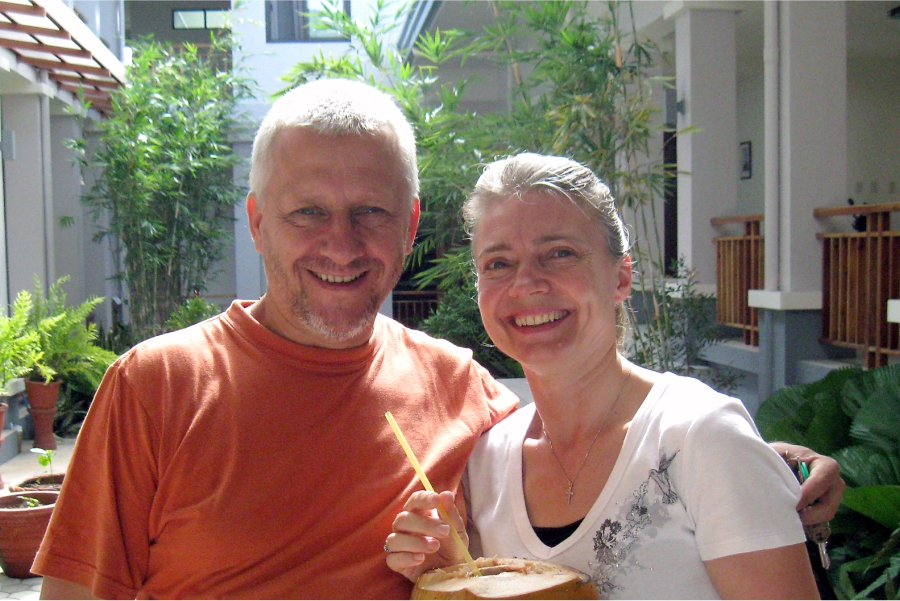 Funeral Mass for "Ziggy" was concelebrated on August 19, 2019. Family, friends and many priests, led by Superior General of Marian Fathers, Fr. Andrzej Pakuła MIC, gathered together in Marian Parish Church in Gora Kalwaria, Poland to participate in the last farewell of the late Sigismund (Zyggi) Chodźko-Zajko. As Fr. Wojciech Jasiński, MIC, General Treasurer, pointed out in his homily," Ziggy was a true friend of God. He willingly and openly shared his faith with everyone he met on his way".
His body was buried in a grave at the cemetery in Góra Kalwaria. This city is important to all Marians and Marian Helpers because there is the Shrine with the grave of St. Stanislaus Papczyński, the founder of Marians Fathers.
Fr. Mario, MIC
Eternal rest grant unto him, O Lord
And let perpetual light shine upon him.
May he rest in peace. Amen
Watch "Ziggy's" testimony of engaged Christian life: