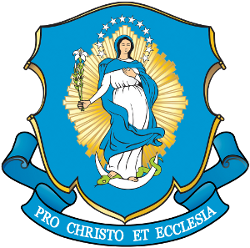 Association of Marian Helpers
Marian Helpers are men, women, moms, dads, grandparents, families. and even children who support the mission of the Marian Fathers in various ways.  they are people who, maybe just like you, are looking for ways to belong to something that is doing great good in the Church and the world.  Many people find that "something" is in the Association of Marian Helpers.  Officially established in 1945, the Association began as a small group of friends who believed in and supported the work of the Marians.  Now some 1.5-million members strong, the Association is a spiritual benefit society that continues to prayerfully and financially support the priests and brothers of the Congregation of Marian Fathers of the Immaculate Conception
Association of Marian Helpers
The Association of Marian Helpers is present in ten different countries around the world and now starts its activities in the Philippines.  Its newly opened Filipino Office is in Quezon City at the Marian Father Formation House.  With this short message, we would like to invite you to participate in our effort to contribute to building the Kingdom of God also in the Philippines. 
The spirituality of the AMH is inspired by the motto given us by Saint Stanislaus Papczynsk (+1701):  "May the Virgin Mary's Immaculate Conception be our health and our protection." These words relate to the greatest mystery of sanctification of the human being, which is the Immaculate Conception of Our Lady and Mother Mary.  Showing the omnipotent gift of divine grace, this motto invites us to follow the example of the Savior Jesus Christ who realized successfully by preaching of the Gospel his plan of salvation of the humankind.  Following Jesus Christ, we keep our eyes om Mother Mary the most beautiful fruit of Divine redemption.  Saint Mary Mother of God is the example and perfect intercessor given to all of us.  To discover who is God acting in Mary is the core of the Marian spirituality.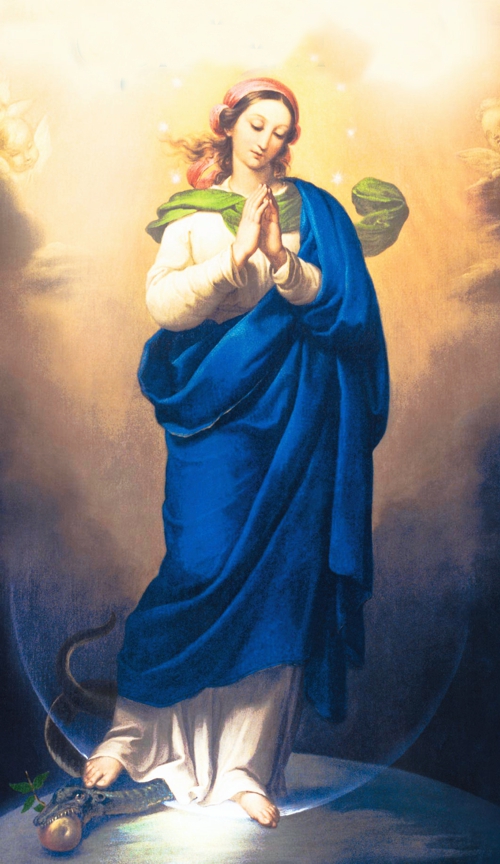 Our Goal is HOLINESS but holiness is not a moral obligation but an active and free answer to the love of God, who created, redeemed and sanctified us and bestowed us in the Holy Spirit, who transforms us as witnesses of Divine Salvation.  We can show this holiness by introducing love and unity into our families and witnessing deeds of mercy to living and deceased members of human community.  We can do this in various manners but especially by:
Supporting spiritually and materially work of evangelization run by the Congregation of the Marian Fathers, particularly in the places where the Church is persecuted.
Spreading of the Good News about Divine Mercy and practicing mercy toward the living and the deceased.
Spreading the message about the mystery of the Immaculate Conception and its importance in Christian life.
Increasing Marian devotion in Christian communities and families.
Looking up for new priestly, religious and missionary vocations and supporting their formation especially for the Congregation of the Marian Fathers.
Helping people in need, supporting educational and charity projects, promoting protection of the human life from conception to natural death.
Promoting all efforts to preserve the dignity of the human being especially by protecting the marginalized and abused by modern society from addictions and other pathologies.
Helping victims of natural disasters, violence and conflicts.
Supporting missionary projects run by the Congregation of the Marian Fathers in the Philippines and around the world.
Deepening of spiritual formation of members of the Association by meetings, preaching of recollections, publication of books and newslettters and other media.
Be a member of the Association of Marian Helpers
ASSOCIATION OF MARIAN HELPERS
45, Jose Abad Santos St., Heroes Hill, Santa Cruz,
1104 Quezon City, P.O. Box 1060
Metro Manila, Philippines
Tel. +632-83765506 AND +63 905 293 9290
Email: [email protected]
 "Fr. Mario" – ( Fr. Mariusz M. Janiszewski MIC)
Director of Association of Marian Helpers, Philippines
I WANT TO JOIN THE ASSOCIATION