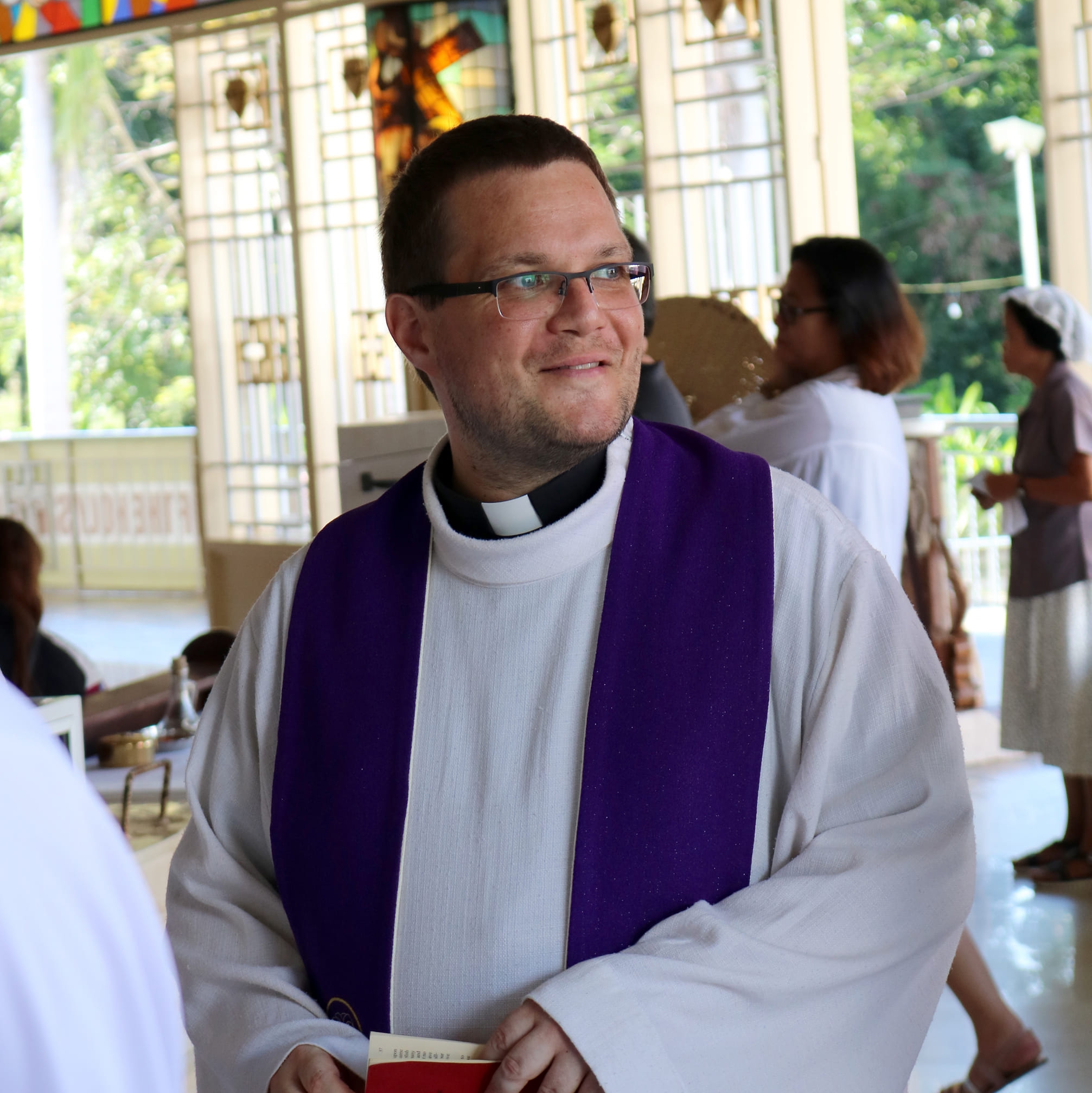 Dear Friend!
I believe it's not a coincident that you are coming to this page! I'm so very glad that you're here! Even if now you're not sure if you're called to the religious life or specifically to be a Marian priest or brother, we can try to find it together. I`m here to help you to find the way of your life!
I'm Fr. Jacob Biernacki, MIC. I'm from Poland, where our Congregation of Marian Fathers of the Immaculate Conception of the Blessed Virgin Mary (MIC) was founded. I arrived to the Philippines in November 2019. My first assignment was in Davao City. I currently live in El Salvador City, next to Cagayan de Oro.
How have I found my vocation? I was very attracted with Marians during my collage time. I was helping in the parish, mostly with charity and I also was an altar server there. I made a decision to enter MIC Congregation just after I was already enrolled for my studies. The voice of God was so strong in my soul and heart that I haven't started my studies then. After one year of postulancy, one year of novitiate and six years I have spent in the Seminary I became a Marian priest. From the very beginning of my postulancy I was so fascinated with the work of our MIC missionaries. I was working five years in the parish in Gora Kalwaria in Poland, where is the tomb of our Holy Father Founder Stanislaus Papczynski. Then I was one year in our parish in London, UK. Here, in the Philippines I was a novice master for one year and I am a vocation director now. So now I'm looking for you!
Friend, don't be afraid to contact me. You can send an e-mail: [email protected] or call/text me: 09292945545 (smart) and 09065116955 (globe). You may ask for prayer, ask any question or just say hello 😊I will do my best to reply you!
Please, follow us on the Facebook: Marian  Fathers Vocations (link) and join us for vocation retreats (link).
More information you will find on this page in the VOCATION section. Enjoy!
God bless you!