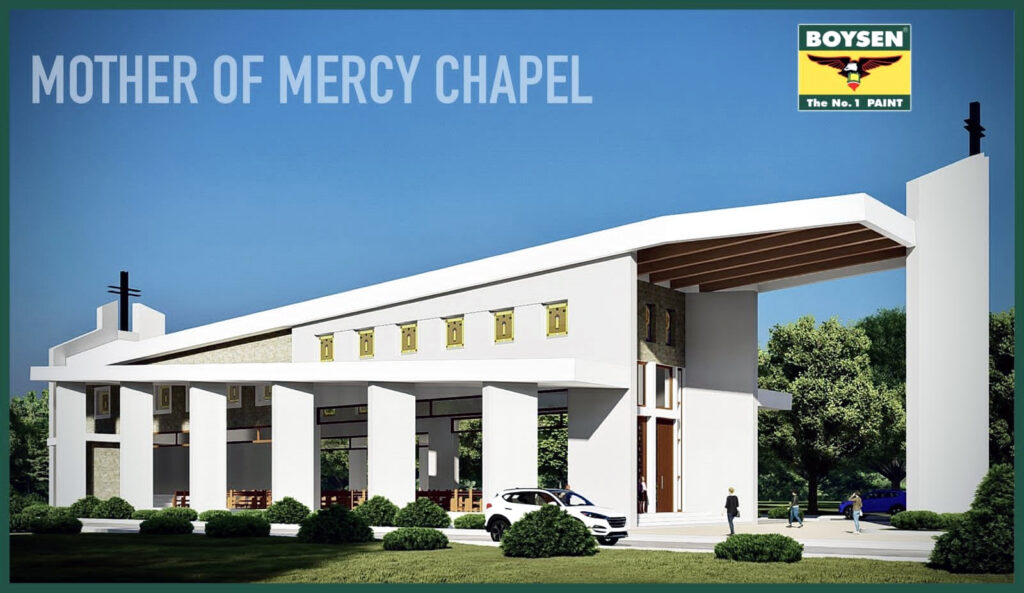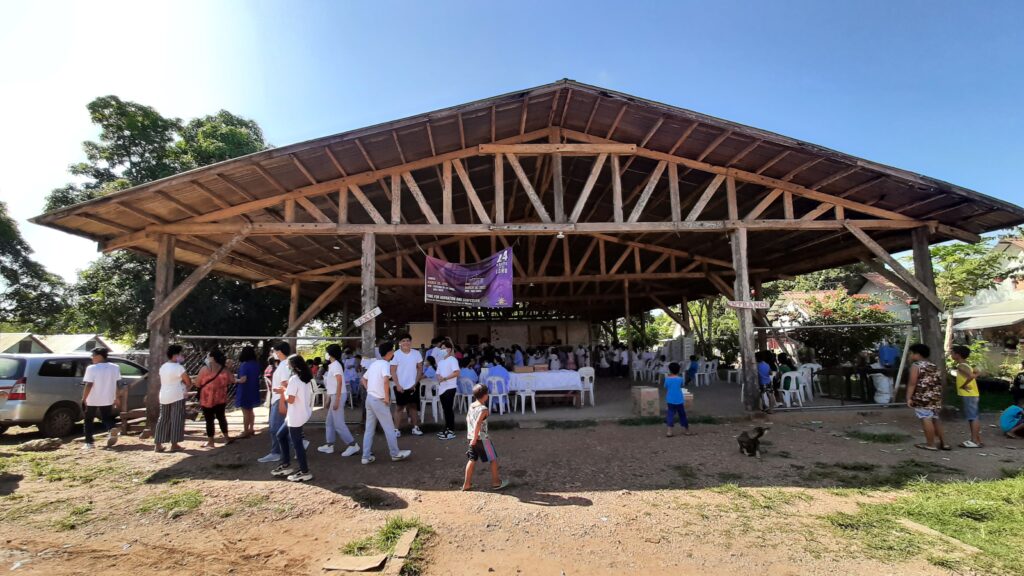 An ambitious project to build and organize the life of the Church community in the "Mother of Divine Mercy Village" in Opol, near Cagayan de Oro, (Misamis Oriental, Mindanao) is slowly being implemented. It is home to several hundred families (about 4000 people) who suffered greatly during the memorable typhoon "Sendong" that tragically hit the Cagayan de Oro area in December 2011.
For several years, Marian Fathers and Marian Helpers from various countries have been very actively supporting this project. Thanks to this support, many families have been given homes, and children and young people have been helped to pay for school and college. The culminating project is the construction of its own chapel in the middle of the village. This will be a great example of combining charity and evangelization work. The financial aid allows families to regain hope for a normal life, and supporting the church community allows the next generation of residents to grow in faith.
Fr. Dariusz Drzewiecki, MIC, who has been involved in this assistance for years, was recently officially appointed as administrator of the Church community in the Village of Mother of Divine Mercy. He is now also heavily involved in the construction work, which, thanks to the support of benefactors, is already seriously advanced.
The walls of the future Chapel of Mother of Divine Mercy are growing, but still need support and help in this work. We sincerely thank all benefactors and invite you to continue in supporting the progress of the construction of this house of God for this wonderful community of the Church. All donations for the November Novena of prayers for the Holy Souls will be given to this project. May Mary, Mother of Mercy, intercede for all the Souls in Purgatory and grant to all the living all needed graces and blessings.
Anniversary gift
Groundbreaking of the new chapel took place in June. Construction of the 364-seat building will be completed next year, in time for the feast of Our Lady of Mercy on Nov. 16. "I can think of no better way to mark the 15th anniversary of our mission in the Philippines in 2023 than the consecration of the new Mother of Mercy Chapel," says Fr. Wojciech Jasinski, MIC, general treasurer of the Marian Congregation. "I hope our Marian Helpers will support this project, which will place the Eucharist and the Merciful Jesus permanently at the heart of this community, inspiring young and old." (From Marian Helpers Magazine)
Fr. Mario, MIC
(fr. Mariusz Mikolaj Janiszewski, MIC
*****
Donations can be deposited via GCash or BDO and Chinabank account. For more details please contact our office:
cell phone : 09052939290 and landline : 02/83765506
email : [email protected]
_________________